There is a lot of work involved in preparing and publishing a report, from the scientific study to the planning and writing process. Once completed, the ultimate goal is to divulge the research and share it in front of the right people or with the general public at large. With this animation we helped the BES to present their report that looked at nature based solutions as an opportunity to protect and restore habitats to mitigate the effects of climate change in the UK.
The BES team crafted a script that only needed minor tweaks to be effective for an explainer video. The project's main focus involved designing and animating bespoke settings and characters to best represent the narrative and the natural environments.
During the initial brainstorming session, we sketched a few ideas for both the characters' and the setting's look and feel. These have been developed further and transformed into polished styleframes that we shared with the client. Following feedback from the BES team, we drafted a storyboard and presented it for the final approval.
​​​​​​​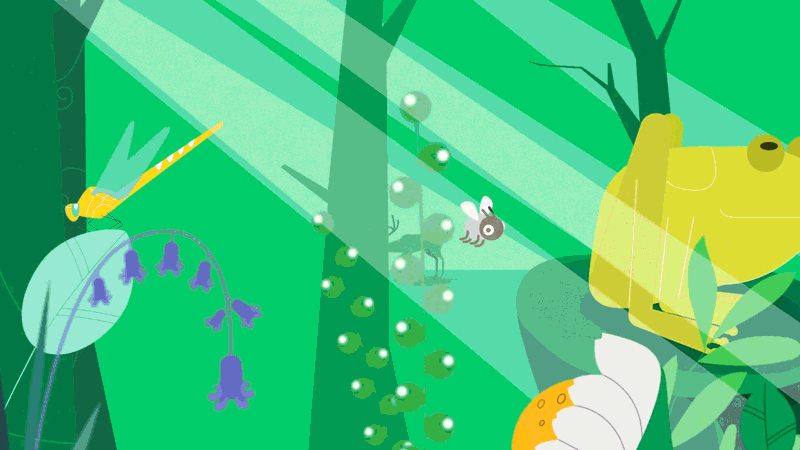 As a result of collaborating closely with the client, we created an educational video that is catchy as well as clear and informative to the viewer.
Click play to watch the final result.